Who is Metin Hara and Why is Adriana Lima with Him?
Metin Hara has become the most widely spoken name of Turkey when he kissed the world-famous Victoria's Secret model Adriana Lima. He is, by the way, a writer probably you didn't know before until you see his photos with the Brazilian supermodel Adriana Lima.
Metin Hara in Brief
The famous Turkish celebrity is a healer, an energy specialist, a breath therapist, an extraordinary physiotherapist. He is the man who convinced the Turkish nation to "energy"! Everything started in the past week when Adriana Lima appeared at the airport in Los Angeles holding Metin Hara's book "Invasion of Love: The Path". When people see Adriana Lima holding Metin Hara's book, they thought that this is a viral advertising campaign. However, the real situation was more than that!
When the magazines pictured the couple kissing on the way to Bodrum, the question was "Adriana Lima and Metin Hara! What's the deal now?" It's easy, we're talking about the most famous model in the world! So far, Lima has had a list of lovers range from famous singers like Lenny Kravitz to celebrity athletes. Even one of them, Liechtenstein's prince Wenzeslaus, pronouncing his name is quite difficult. However, he is a prince we know!
Why is Adriana Lima with Metin Hara?
Why is Adriana Lima with an energy expert who is very handsome, charismatic, and very naive, orange-headed, in-house? Here Turkey has lived up to this question for days. Nevertheless, many people can not get out of the job defining it as an advertisement job. However, Metin Hara's new book will be on shelves as it is very clear. Beyond controversy, men are happy not to be wrapped in the motto of "Believing is half of success". There is also the wave that asks, "Who is this Metin Hara?" Maybe, we should get to know him a little bit more, because that might give us some clues…
Is this an adorable love? Or is it a struggle to discover and heal itself in the arms of a calm man in search of a woman who is not happy in her relationships? Come on, let's look closely…
Who is Metin Hara?
When we interviewed him in 2010 and asked, "Who are you, what is it?" He gave the following response: "Some say "personal growth", some are "physiotherapists". But I'm not both. I think I'm a normal, ordinary man who loves a lot, tries to raise awareness around.
Metin Hara Not An Ordinary Person
In fact, he is not an ordinary person. Indeed, we think it's different! Why 'different' narration…
When he was 12 years old he discovered that he could pass his pain when he put his hand on it. Every time he touched his father who had been injured in a traffic accident and was in intensive care, his graphics seemed to be lighter and better. After these events, he studied physiotherapy, and he started to approach every patient differently. At the age of 15, a friend's mother trained her. Energy therapies, a lot of things like reiki…
A Guide for Self-Improvement
It seems that he learned everything on his own. He heals improves childhood allergies, genetic diseases. Anchor begins giving seminars in the years of Physical Therapy and Rehabilitation focusing on the subjects. Subjects were how to look more holistically at human health, how to do preventive medicine, how to be a doctor of our own…
Then he starts individual treatment with a cancer patient living in Turkey and he is getting better. This process that spreads from ear to ear brought him to today's point and popularity.
Emotions are Important
Cancer patients in depression, those who want to quit smoking, who want to lose weight, want to get rid of crisis panic attacks, they apply to him. While some consider his techniques as nonsense, some see him as a healer. Some also think that he is an energy specialist who combines mysticism with Western medicine. The one that brought it forward; Infinite trust in the human body. He writes books and gives seminars to tell people about it and transforms them into changing them.
In his second book, Metin Hara, 'Dem' says: "Not our words, but our feelings shape our future. What we want is not what we want, but what will happen to us! "Obviously Adriana Lima's feelings will shape her future. This relationship is not clear where it goes, but it is clear that; It will not be the same for Metin Hara after that. According to Forbes, Metin Hara, who is one of the most winning Turkish writers. His books printed 90 thousand and sold out 2.460.000 TL (250.000 Euro).
People Intent to Call Him

as the Dervish of the New Age
■ Metin Hara was born in 1982. He studied at Üsküdar American College and Çapa Physical Therapy and Rehabilitation Department. He acted to make money at college.
■ In 2008, he began to hold individual and collective seminars under the brand "İnsan Güven" (People Trust). He aimed to change people's lives.
■ In 2008, the Turkish-French co-production film named "Dinle Neyden" won the award.
■ In 2014 he wrote "The Path", the first book of the "Invasion of Love" trilogy. The book sold over 100 thousand in the first three months; 8 months on the 'best sellers' list. Then the second book, "Dem" was out.
■ They call it "new age dervish". He describes this situation as follows: "Dervish is looking for himself, seeking Allah. I'm very interested in Sufism. So work is not just energy, it has to be a great understanding deep inside. I do not call it 100%, I walk on this road more… 
Metin Hara and Adriana Lima's Relationship
Hara met Lima last month in an organization in Istanbul. Then, he shared his photograph taken with Lima from the Instagram page. He commented on the photo saying that
"It is indeed a very modest, natural spirit." "In the hope that all flesh must be wild and free in their nature."
Magaziner's pictured Lima at the exit of Los Angles Airport a week ago in the hands of Metin Hara's book. The book, in the meantime, was "The Path: Invasion of Love – Overcoming The Illusion".
Adriana Lima in Brief
■ Adriana Lima was born in Brazil in 1981, height 1.78.
■ At the age of 13, she was discovered while shopping at a local store. In 1998, when she wore angel wings and walked in Victoria's Secret, she was only 17. Thus, she made her reputation ceiling.
■ She was engaged to famous artist Lenny Krawitz for a while but the relationship did not work.
■ On February 14, 2009, she married the NBA star Serbian basketball player Marko Jaric. The 5-year marriage is over. Lima has two daughters from this marriage. During this year, the New York Mets player left baseball player Matt Harvey.
■ New England Patriots In February, the 36-year-old model, who separated his tracks with American footballer Julian Edelman, was swooping in the Grand Prix, "I am self, selfish and happy. I'm married to myself. "
■ His close friends call him "Leah" and his nickname is 'LimaBean'. I love reading books, and my favorite author is Gabriel Garcia Marquez.
---
Adriana Lima and Metin Hara Hand in Hand in Bodrum
The world-famous Brazilian top model Adriana Lima came to Bodrum, the tourism paradise town of Muğla, with writer Metin Hara. The couple left hand in hand from Milas-Bodrum Airport. Metin Hara, who was in the press statement about Adriana Lima's relationship, said, "We realized that we felt something against each other." Who is Metin Hara, one of the most winning Turkish writers?
The world-famous Brazilian top model Adriana Lima came to Bodrum, the tourism paradise town of Muğla with writer Metin Hara. He is famous for his personal development books.
The couple left hand in hand from Milas-Bodrum Airport.
The world-famous model Adriana Lima preferred the go with the VIP section. So, in Milas-Bodrum Airport, the couple enjoyed the huge interest of the passengers.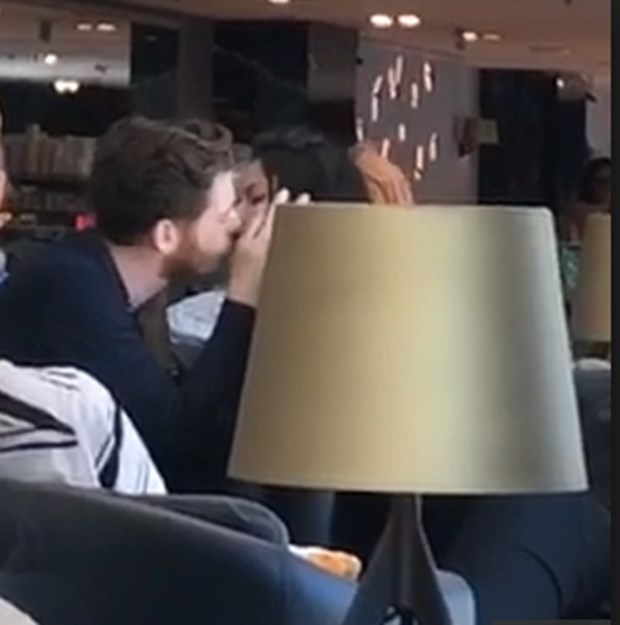 Tag Between The Couple and Magazine Reporters
Without seeing the journalists themselves, the famous model, who walked hand in hand with writer Metin Hara. She had posed with his book last month at Los Angeles Airport, went to the hotel to stay in the car waiting for them.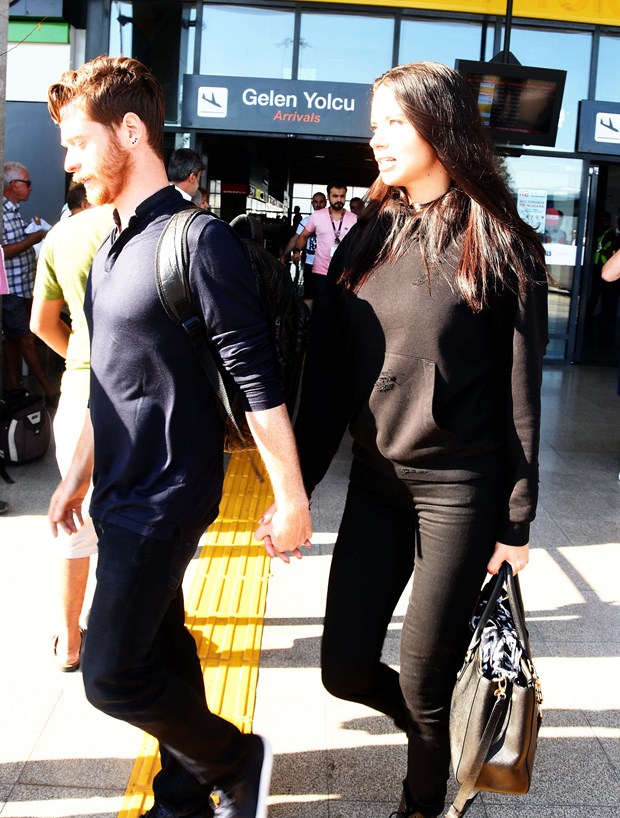 Lima wore a long-sleeved black sweatshirt, black jeans and boots, learned to take a holiday in Bodrum with her boyfriend Metin Hara.
We, later on, learned that Lima came to Istanbul from a festival abroad and met with Hara. Afterward, they planned to go out to the blue tour of the Gökova Gulf and Greek islands after staying in Bodrum for two days.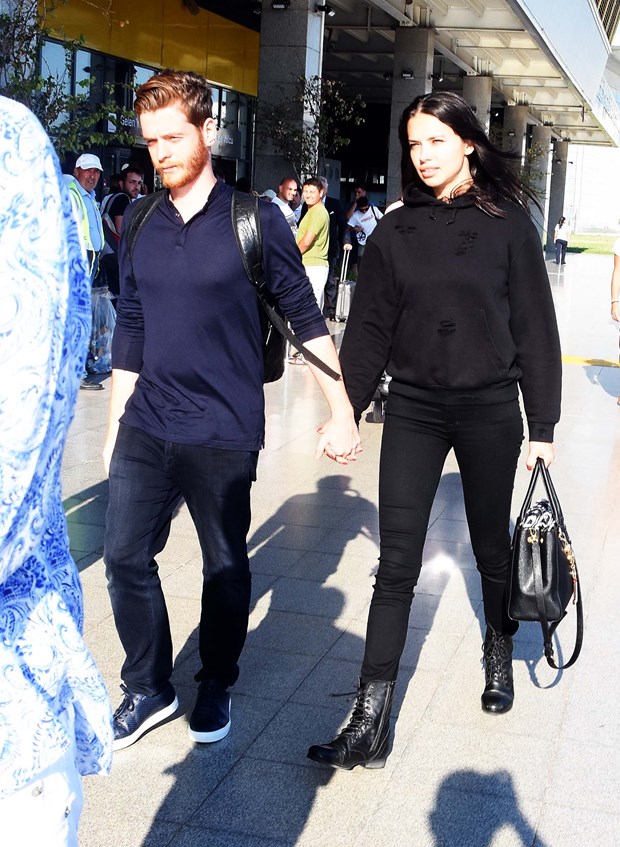 Metin Hara's Statement on Their Relationship
The eminent Turkish writer made a press release about his relationship with Adriana Lima. Hara mentioned the following statements:
"I met Adriana in Istanbul in June and I gave her my book in a pleasant conversation. And during this period we were always in communication. Moreover, we were aware that we felt something for each other. We desire to see our journey mutually also in this beginning process.
Nightmare in Bodrum's Traffic Jam!
Adriana Lima and his beloved Metin Hara came to the Bodrum district of Muğla for vacation. However, they had a nightmare in Bodrum traffic.
D
ue to the press members,
Lima got trouble 1 hour and 45 minutes in Bodrum streets and the peninsula. Press followed her, and what's more, two cars intervened in the press cars hit the automobiles.
Tonight, along with his beloved Metin Hara for the holiday, she got angry that members of the press did not follow her after arriving from Milas-Bodrum Airport. After entering Bodrum city center after Adriana Lima, he moved to Bodrum in a special automobile ride.
Lima's gave instructions to the driver Göltürkbükü, Gündoğan, and Yalikavak five rounds to take in the neighborhood.
Afterward, it was clear that the chauffeur was trying to get rid of the press members by entering Ortakent -Yahşi neighborhood, Yalikavak road. In doing so, he did not even obey the red lights.
Approximately 160 kilometers of roads lasted an hour and 45 minutes.
During the chase, two vehicles entered the press to endanger journalists.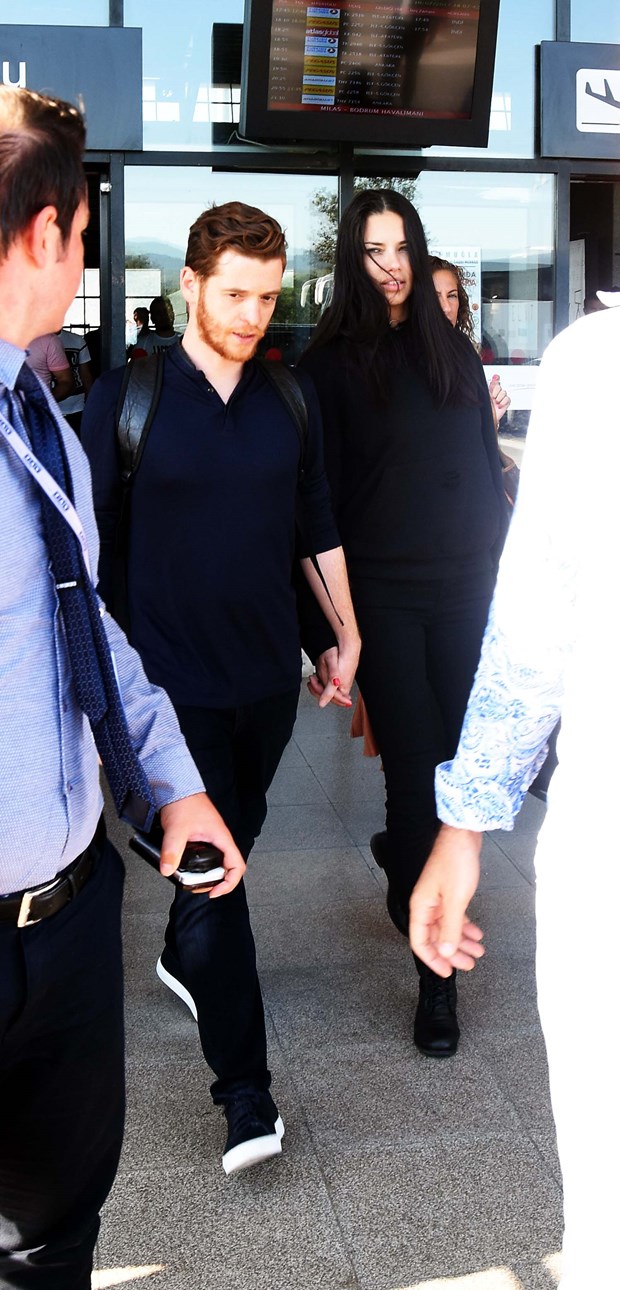 What Happened After?
Lima and her lover Metin Hara came out of Milas Bodrum Airport at 18.00. Then, they entered the villages of the tourists named Şeyda Karakaya. She operated a hotel in Dereköy Mahallesi.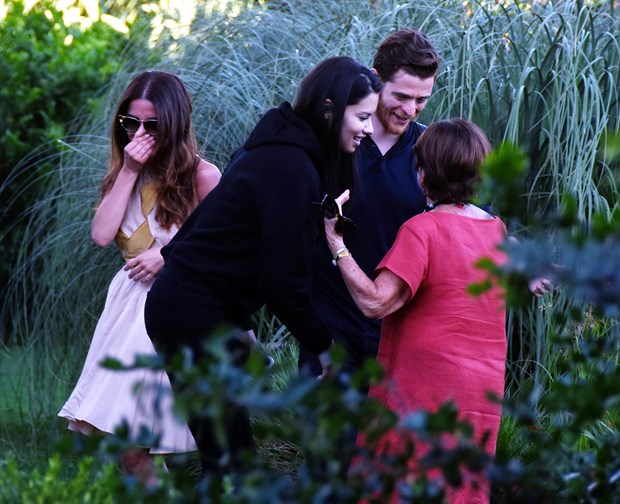 Lima and her lover prevented the members of the villa employees from getting the images of the villagers during the entrance to the private villa. It is a historic mill and frequently held weddings and engagements.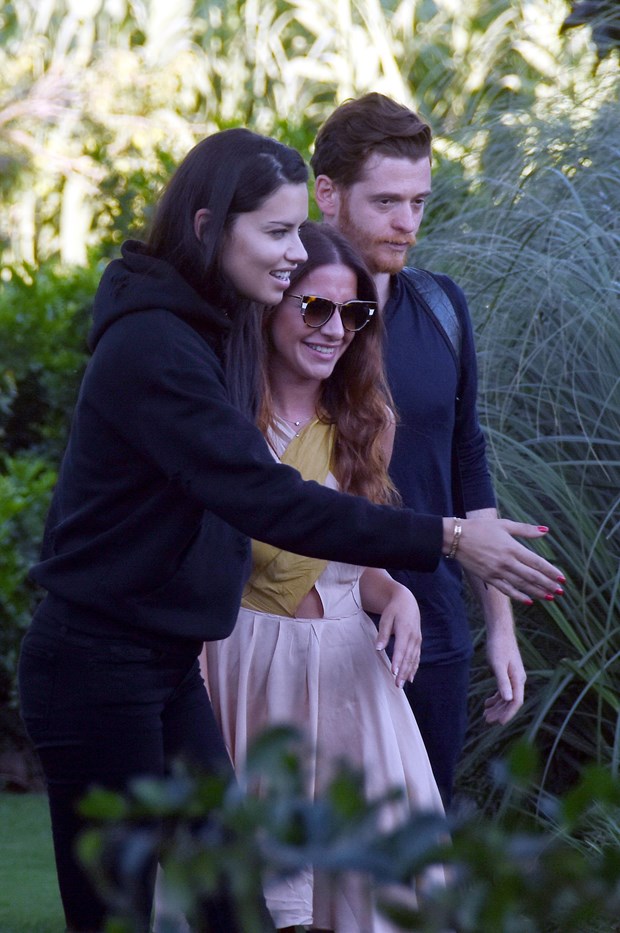 It was learned that Lima would ride tomorrow with Metin Hara and go on a blue voyage involving Gokova and Greek Islands.
Sources (Original articles in Turkish):